Dr. Emily J. Anderson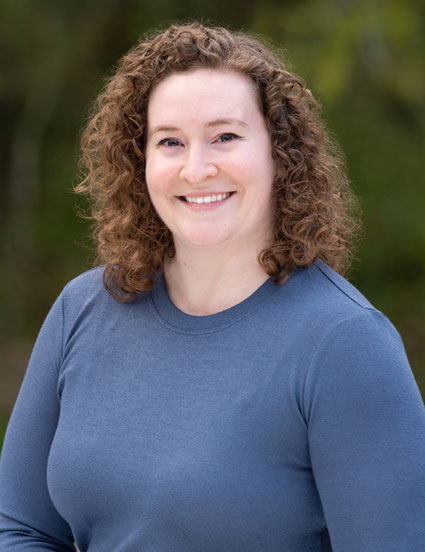 Chiropractic Journey
I was a Chiropractic patient before I ever considered becoming a Chiropractor myself. My first experience with Chiropractic care was at 14 years old. As a sophomore in high school, I decided to try-out for pole vaulting, however; I sustained an injury that left me in terrible, un-resolving pain. Getting into and out of the car was excruciating – and I was miserable. We were concerned about the pain becoming chronic. My parents took me to a Chiropractor in Kirkland and after just a handful of adjustments I was back to my previous, athletic self; however, I did make the switch from pole vaulting to throwing discus as I continued to heal with Chiropractic care.
Because of that positive outcome, alternative medicine – and Chiropractic in particular, was in my mind as a possible career path where I could help other people too.
I attended The University of Washington – Seattle where, in 2017 I earned a bachelor's degree in medical Anthropology and Global Health. I wasn't sure if I was ready to commit to the rigorous education it took to become a Chiropractor, but I spoke to my mentor – that same Chiropractor who helped me years prior – who recommended that I apply to Palmer College of Chiropractic in Davenport, Iowa. He attended Palmer, and he told me that the Iowa campus was where Chiropractic – as a branch of medicine – originated. I moved to Davenport where I attended Palmer and graduated as a Doctor of Chiropractic in February of 2023.
About Me
I am a true Seattle-area native; having grown up in North Kirkland on the east side of Lake Washington with my parents and two younger sisters. My best days include time with family, and my French Bulldog Bijou.
When I moved to Iowa, I always planned on returning to the PNW to practice. I was introduced to Dr. Phelps by my mentor – that same Chiropractor who treated me back in 2010, and I am thrilled to be part of Abrams Chiropractic Clinic.
---
Dr. Emily J. Anderson | (206) 789-5704
Quality Chiropractic care to those in the Seattle neighborhoods of Greenwood, Phinney Ridge, Greenlake and Ballard.